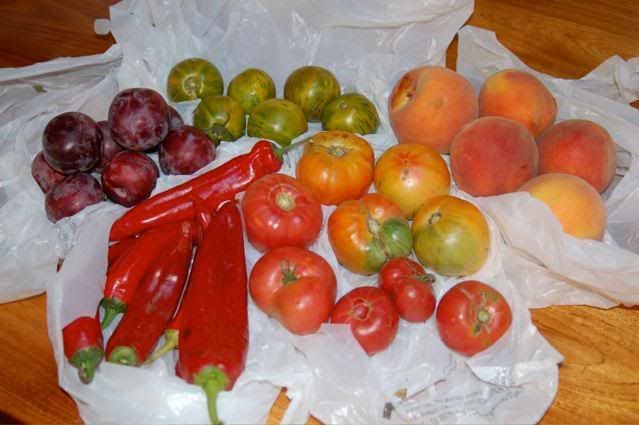 In the midst of the current economic meltdown comes a welcome recession buster from Doug Klein, CEO of LightPole and earnest foodie. He recently visited Fisher Farm and wrote in to describe his exploits: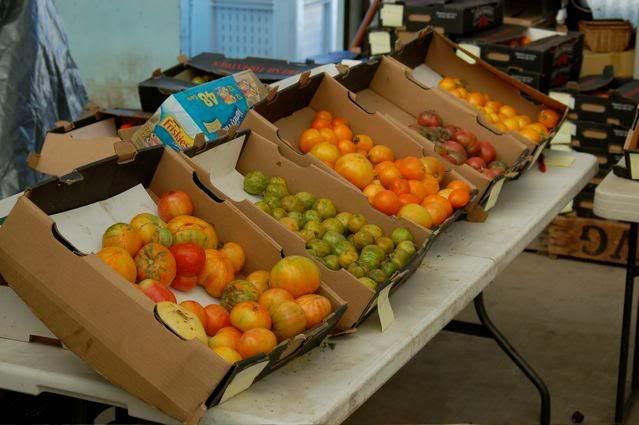 I stopped by Fisher on the way home from closing my in-laws' cabin today.
The first two shots are their displays of heirloom tomatoes - picked yesterday, all $1/lb :) The last shot [the top picture in this blog post] is what I brought home for $8.06.
Having visited the California Avenue Palo Alto Farmer's market this morning, I can report that $8.06 buys somewhat less (the heirloom tomatoes and stone fruit there set me back $2.50-$3/pound) but boy is it tasty!