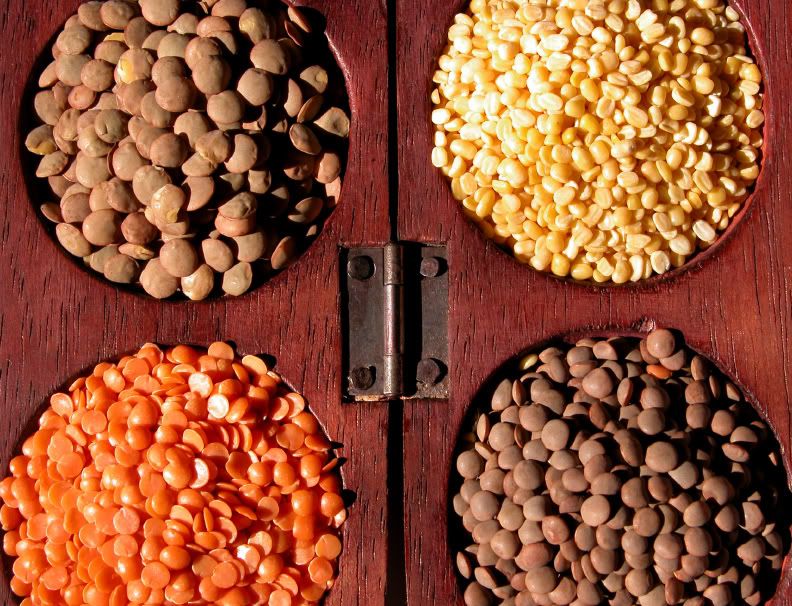 Ajay Chopra, Pinnacle Systems co-founder and currently a Venture Partner at Trinity, tipped me off to the lentil shortage in India that has led that country in June to ban exports until December 2006. For me the most interesting aspect was not the ban itself, which makes sense given the domestic shortage, but rather the importance that Indians place on the lentil. Since I am only beginning to learn the richness and breadth of Indian cuisine, I tended to equate lentils with the simple dish typically identified on Indian restaurant menus as dal (which just means lentil), a stew-like preparation simmered with spices. But in talking with friends and reading a bit about the ban, I learned that lentils are a fundamental part of the Indian diet. Apparently the typical Indian household stocks a variety of different lentils: red, green, yellow, and other colors; various shapes and sizes. The lentils are used for many types of preparations, including idlis (steamed cakes made of lentils and rice), vadai (lentil doughnuts), papadum (crispy lentil wafers typically served at the beginning of the meal in many Indian restaurants), and crepes and pancakes such as dosas, adais, and uthappams.
The lentil shortage has led to desperate measures. Some folks, on the return trip from their summer travels to visit family and friends in India, have taken to loading up their suitcases with banned lentils to ride out the storm. Some Indian markets here have resorted to rationing the quantity of lentils each customer is allowed to purchase. All hail the lowly legume!
The Mercury News and Boston Globe put together nice articles describing the lentil shortage. By reading the Globe piece I came across Mahanandi's excellent blog featuring descriptions, photographs, and recipes for lentils. I happened to eat dinner at Shiva's in Mountain View last Friday and the waitress claimed that the lunch buffet still features their tasty halwa -- get it while you can!